Leadership
Team

Neeraj Agarwal
CEO
Neeraj Agarwal, the CEO brings technical and strategic planning skills to STPL. He spent 3 years working as a consultant for McMaster-Carr, Chicago and has also done consulting for top US government clients. Neeraj holds a bachelors degree in Engineering from IIT Kanpur, a Master's degree in Engineering from University of Connecticut and a Master's degree in Information Technology from the Massachusetts Institute of Technology (MIT).

Karun Jain
President
Karun Jain brings operational and project management experience to STPL. Prior to STPL, he spent 6 years at a large Software Company, in California most recently as a Senior Product Manager for Supply Chain Management (SCM). He helped integrating the various Wireless and RFID Technologies for Oracle's SCM software. He graduated with a bachelor's degree in Electrical Engineering from IIT Kanpur and also holds an MS in Electrical Engineering from Stanford University.

Navin Agarwal
CTO
Navin Agarwal the CTO, graduated with a Bachelor of Engineering degree from University of Roorkee (now IIT Roorkee) and Master of Science in Engineering from University of Minnesota. He has worked with Conestoga-Rovers and Associates, Chicago.

Dinesh Chand
Advisor
Dinesh Chand the Advisor, has diverse background of 30+ years as a technology executive, entrepreneur and consultant. His distinguished career at ITC included the positions of Vice President, Information Systems, Corporate and CIO of ITC Hotels Ltd. Subsequent experience include CIO of Texmaco PE, Indonesia and as consulting roles to Rose International Inc. and Cynergy Systems VLSI, to setup their IT operations in India. He holds a bachelor's degree in Electrical Engineering from IIT Kharagpur and a Masters in Electrical Engineering from the University of California, Berkley.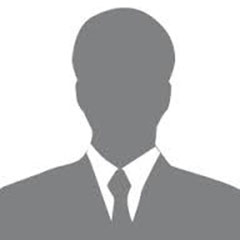 David Krane
Vice President
David Krane has 20 years of experience in sales and sales leadership in the promotion of IT based business solutions to executive levels within Fortune and SMB companies on a global basis, within multiple industry verticals. The solution selling has been based on computer hardware, enterprise software, and consulting services. Through his years of experience, Mr. Krane has strong knowledge of industry dynamics, trends, innovations, and best practices.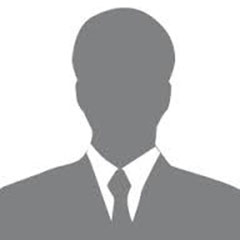 Manish Goyal
CMO
Manish Goyal, the Chief Marketing Officer is an MBA from the Harvard Business School. He also holds a bachelor's degree in Electrical Engineering from IIT Kanpur and a Master's degree in Computer Science from the University of Washington. Prior to his MBA, Manish worked at Microsoft Corporation where he developed handwriting recognition technologies for the TabletPC, OfficeXP and PocketPC.l.