Magento
Development
WordPress (WP), is one of the most commonly used CMS. The ease of using WP, free plugins/themes, is leveraged by many businesses and individuals as WP is not limited to blogging anymore.
STPL has great expertise and experience when it comes to WP development, be it theme development/customization, plugin development/customization, HTML to WP, etc. As of now STPL has designed, developed, and delivered more than hundreds of websites using WP. Thus STPL is "Full-Service WP Agency" offering end-to-end WP services.
STPL identify your pre-requisites, business preferences and develop simple as well as complex web processes accordingly, by using supportive frameworks. We come up with e-commerce strategy that is executable and in sync with the rudiments of your brand.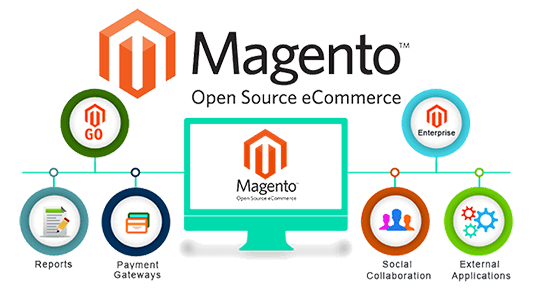 Our Magento development solutions establish an end-to-end e-commerce shopping portal with dynamic features to develop catalogues and comprehensive product listings. Magento solutions of STPL help you create, amend, delete products/categories thereby maintaining your inventory and sales effectively.
STPL understands the core functionality of the business organization and provides full-cycle offshore Magento customization services including Magento custom module, theme designing, consultation, extension development, support and maintenance, enterprise and professional magento solutions.
We help organizations to build their business portals with diverse, integrated modules and deploy solutions that fasten the business processes to match the pace of today's business world.
Magento Development
Key Benefits
Simplify buying process.
Categorize customers according to buying history, preferences and demographic criteria.
No risk of losing data.
Reduced development cost and saves time.
Proffer persuasive and safe shopping experience to customers.
Develop custom coupons to enhance conversions.
Easy customization.
Allows the customers to compare products and review them.
Better user-experience with multi-shipping and single transaction functionality.
SEO friendly e-store causing increased ROI.
STPL Magento
Development Services
E-Commerce development.
Extension development.
Module development.
Multi-store development.
Data migration / maintenance.
Template customization.
Theme development.

Why STPL
We proffer Magento development services at competitive pricing without compromising with the quality of output produced.
Scalable Magento shopping cart solutions of STPL help organizations to have a large product inventory, selling a huge number of customizable complex products.
Customization being our forte enables our developers to assist clients with any modules extensions or system integration.
We maintain constant conversation sessions with clients via chat, phone, and e-mail.
We create all types of virtual shops including B2B online store or B2C shopping cart based websites.