ASP.NET Development
ASP.NET is used for building dynamic web applications and websites. It provides a robust framework for creating web-based solutions that can serve a wide range of purposes, from internal tools to customer-facing applications.
STPL has become capable of running applications on various platforms, including Windows, Linux, and macOS by using ASP.NET.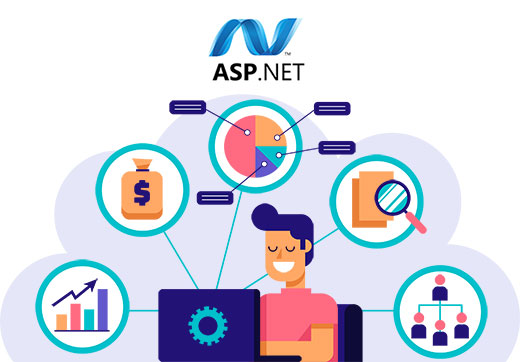 Key Benefits
ASP.NET offers a rich set of tools and libraries that facilitate rapid application development.
ASP.NET applications are highly scalable, allowing organizations to handle varying levels of user traffic.
ASP.NET integrates seamlessly with other Microsoft technologies and services, such as Azure, SQL Server, and Office 365.
ASP.NET supports modern web technologies like Web APIs, SignalR
ASP.NET is suitable for building enterprise-level applications that require complex business logic, extensive data processing.

Why STPL
STPL believes in harmonious and productive partnership with the client.
STPL is capable of scaling their services according to your needs.
STPL ensures that systems and services are available as per the requirement.
STPL is culturally innovative and creative.