Vue.Js
Development
If you are looking for the best Responsive Web Application Development with heavy data load, Vue.JS is one of the finest open-source progressive JavaScript frameworks. For the desktop applications, we can also use Vue.JS with Electron which provides user friendly and faster applications.
STPL has expertise in developing web and desktop applications both using Vue.JS and the company has the capability to develop enterprise-level applications. When you are looking for a faster application then Vue.JS plays a major role to finalize your complete technology stack.
STPL offers dedicated resources with proven experience using Vue.JS and also has a great team in this framework of JavaScript.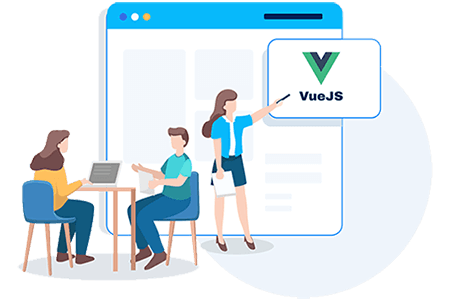 Key Benefits
Vue.JS provides high-speed run-time performance.
It is compatible with OS X, Microsoft Windows, and Linux.
Vue.JS is super fast in code execution
This JS is Highly Scalable.
It has a Well-Defined Ecosystem.
Vue.JS allows two-way data binding.

Why STPL
Young and dynamic engineers with 6+ years of experience in Vue.JS
Commitment to deliver the project on time and within budget.
STPL is a process-oriented and client-centric company.
In the past, we have delivered projects using Vue.JS successfully.
Open to work in your time zone
A dedicated team or single resource is our offering.